Lolita New Arrival In October
Some gothic garments may be difficult to get. If you type in "goth fashion" or "gothic Halloween," for instance, you'll get the same results every time. If you have a certain subgenre of gothic fashion in mind, like "black ruffled blouse," you may refine your web search to get just the most relevant results. Necklaces, pendants, bracelets, rings, and earrings in various dark pewter designs from Alchemy Gothic are among Lolita's latest arrivals. The bracelets, rings, and other accessories come in a variety of materials, some of which are made of stainless steel and amber, while others have obsidian crystals set in black leather.
This white doll-like dress is perfect for young girls this upcoming Halloween season. The dress is engraved in a silk-like material that's soft to the touch. Also, the dress has a lot of great designs down to the seams that will make it look great no matter what hairstyle or accessories you want to put on.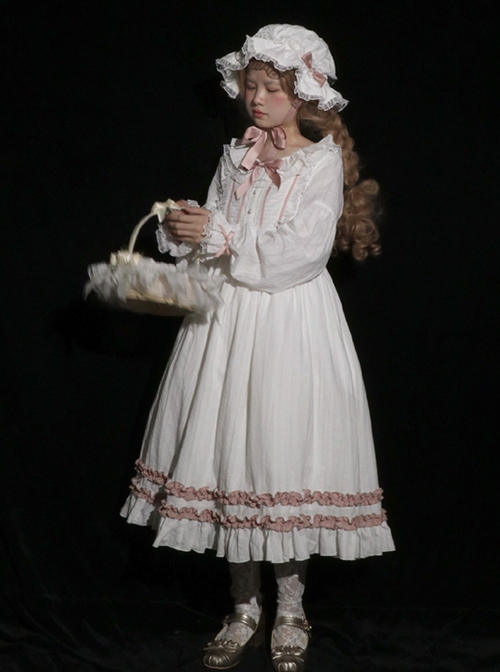 Is this scary-looking? No. In fact, the person who will wear this will look really adorable with all the amazingly designed fashionable senses that you can adorn during the scary season. It's a one-of-a-kind dress that can be paired up with any other type of costume as well. The bonnet for the headpiece is a great touch that takes you back to medieval times.
While it may not look scary for Halloween, you can actually make your child look scary by applying light makeup to turn this adorable costume a little scarier. There is also a ribbon on the brooch area, which is also a great touch that really makes the dress pop.
Remember, the dress is Lolita-style clothing which means that it's mostly a one-piece dress that's buttoned up to the front. The dress comes in three sizes, namely the small, medium, and large variants, and is appropriate for any girl aged 6 and above. If you want to try this dress out for your daughter, it's a perfect costume that's extremely versatile, and you can pair it with any other accessories out there.
If you're feeling a little edgy, then this costume is the perfect one for you. The dress is mostly black, which really captures the Halloween vibe, and has some of the most interestingly designed layouts for any costumes out there. This fitting looks even better thanks to the printed seams that run down the side of the garment. A voluminous skirt that flares out from the waist is created by piecing together ripped-up pieces of cloth and tulle. In order to round off your gothic getup, we will provide you with a pair of stitched tights.
You may dress up in this outfit for Halloween or any other event that requires you to have a costume, such as a party with a theme. The peach dress includes a petticoat that is attached at the waist, which results in immediate and long-lasting fullness. Additionally, the dress has a zipper in the back, which makes putting it on much simpler. Because of the one-of-a-kind printed blood bag components and the felt faux stitching that runs down the sides and shoulders, there are no other dresses that can compare to this one.
This knee-length black gown, which has a classic pilgrim form and seems to have been torn straight from the pages of history, falls to the knees. The shirt features a high collar that is ruched all the way around, a ruched peplum that hangs from the waist and zips up in the back. The outfit is not complete without a bonnet, which makes it an excellent choice for Thanksgiving performances. Its short sleeves will provide a great classic look that has a ton of great inlays that will look stunning with any accessories you have.
Wearing a traditional black skull eye mask with lace trimming can make you seem mysterious and sexy. For a more feminine appearance, the borders of this Black Lace Gorgeous Dark Skull Head are shaped so that they gracefully glide upward. It stays in place thanks to the elastic band.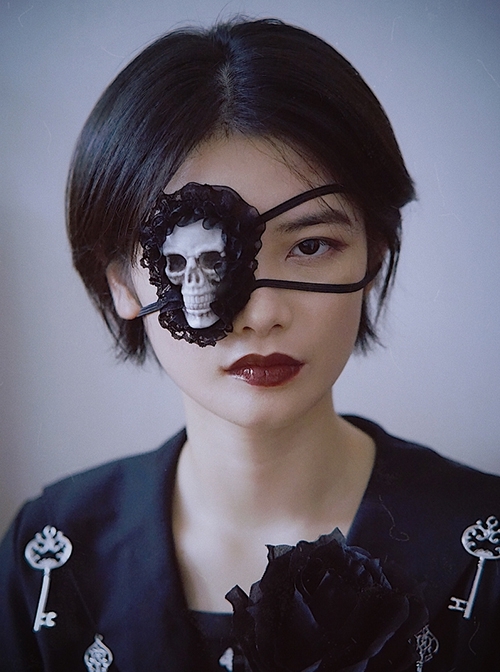 Dressing up for Halloween is a tradition that must continue for the coming years. These costumes are perfect if you want some simple looks without making it overly cartoony at the end of the day. The Lolita New Arrival October is probably one of the best costumes for anyone who wants to scare a few neighbors for trick or treating. These look stunning, and every girl should wear these costumes to look their best.